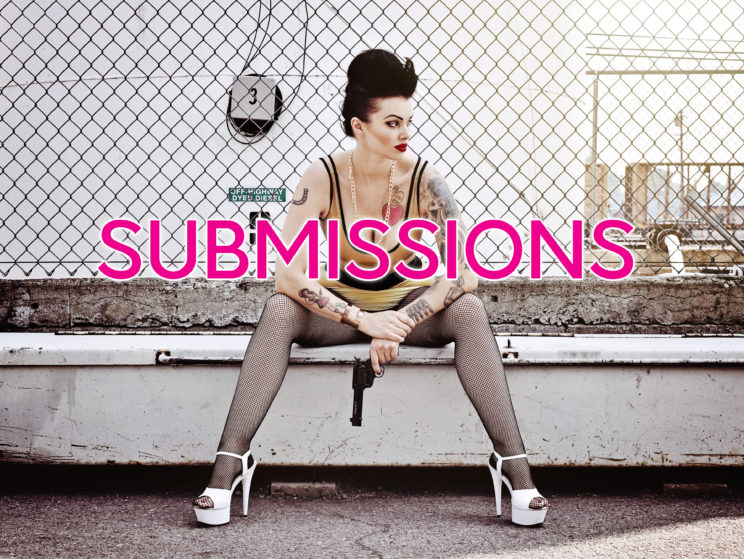 * We are currently accepting submissions for our November 2021 Issue. Submissions from models, photographers, artists, musicians, designers, tattoo artists, etc. are welcome.
Submission Guidelines:
* All submission should be between 6-10 images. If your submissions are over 10 images, we won't guarantee we will publish all images, a maximum of 10 and a minimum of 4 will be chosen, unless it is a cover story or special feature. Once your submission is accepted for publication the files sizes required are: 8.5X11 for Portraits at 300dpi. Portrait images are preferred.
* When submitting for consideration, always submit your images in low-resolution as attachments, include the photographers name. Please do not submit high resolution attachments, or zipped files for review. If you are submitting the editorial and are not the photographer, please confirm and present to us permission/release form from the photographer that owns the copyright to the images.
Additional credits: Also include if applicable, stylist, makeup and/or hair artist. Other than names the more social profiles you can include the better it will be to tag and promote on all our social media channels.
Deadlines for April Issue:
Deadline for submissions for consideration is October 25th, 2021.
Selections will be made by October 31st.
Once selections have been made the deadline to submit hi-res images and credits will be November 1st, 2021.
All submissions will be sent via email to: [email protected]
We  look forward to reviewing all submissions and seeing your work, Thank You! ~ Mia